Achieve the conditions and save more!

Beta
Credits Bonus Rate increases based on the amount of service you use!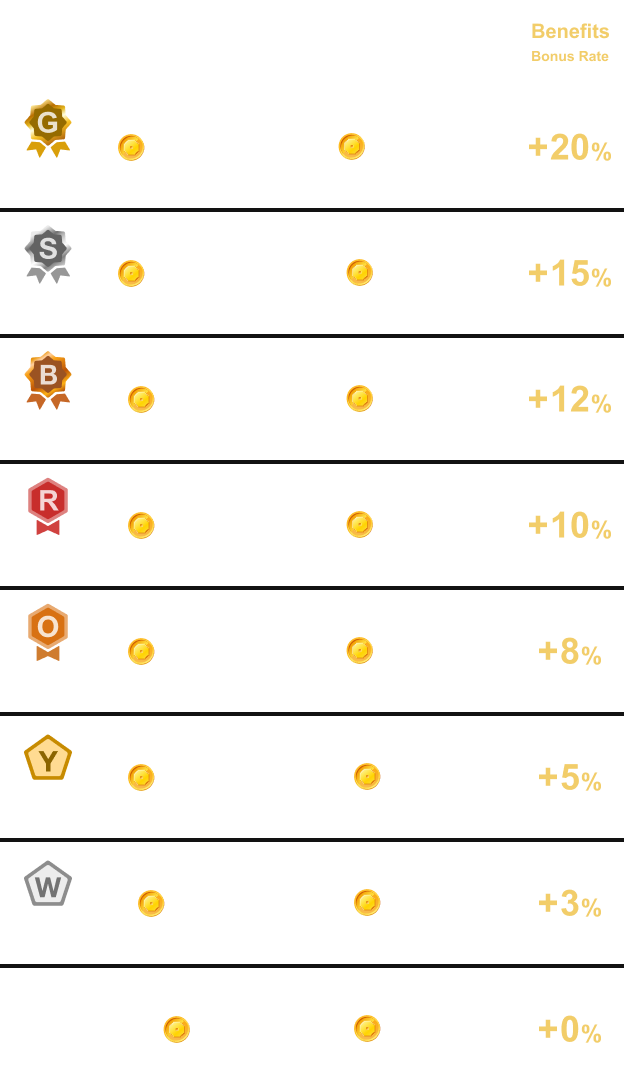 *The Credits usage amount covers purchases of items in Johren's Free-to-Play Games and purchases of Premium Games (using Credits and direct payment).
FAQ
There is no data to be displayed.
Failed to acquire data.